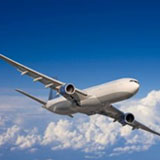 Air
Our service, import has a high reliability level, thanks to the accurate selection of air carriers chosen amongst those who can guarantee flown as booked service for the small and the big shipments, trying to privilege direct flights or daily services.
Airfreight needs a quick transportation to the final destination, and our Company is well aware that this is the reason why the customer has chosen this kind of service, even if the most expensive one. Therefore our goal is to follow the whole transportation process trying to avoid or prevent delays.
We are proud to cooperate with the most important international carriers.
---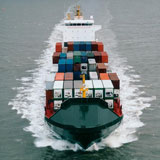 Sea
UNITED LOGISTICS offers a Seafreight service, both for Full containers, as for groupages, selecting those Shipping Lines, which can provide reliable service together with interesting rates.
Customers can enjoy high flexibility in carrier selection, choosing to privilege urgency rather than a cheaper service, always under the consulting and assistance of UNITED LOGISTICS staff.
---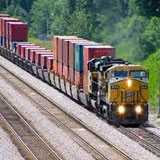 Rail
UNITED LOGISTICS also provide the Tranis Service from India to pakistan to reduce the revenue..
---
Land Transportation
UNITED LOGISTICS offers a broad transportation services across the border. We get your shipment where it needs to be in the fastest, most cost-effective way.
---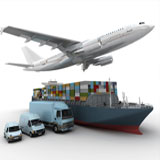 Custom Brokage
Need to clear customs fast? UNITED LOGISTICS experienced technical experts can help your goods clear quickly and efficiently by taking advantage of the latest Customs initiatives and reviewing your goods to make sure they comply with product-specific regulations. Constant changes and in rules and regulations of Customs adds complexity and risk to all importers. We at UNITED LOGISTICS can help you make sense of it all.
---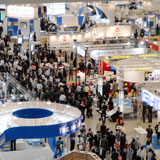 Exhibition Logistics
UNITED LOGISTICS is more than just an exhibition freight forwarder and our network of agents is complemented by a highly skilled team with first-hand experience of exhibition handling and working at major international venues. To enable you to concentrate on the construction and presentation of your exhibits, we will look after everything else: customs clearance, vehicle loading and unloading, forklifts, cranes, manpower, packing, translations, storage, on-site office facilities, etc.
---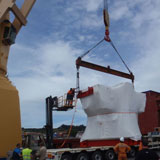 Chartering
UNITED LOGISTICS moves anything of any size, quickly and safely! For maximum efficiency, we assess route, payload and time scale to propose the most suitable aircraft for your air charter requirements. Our team can also package part-charters, backloads and other innovative solutions for ad hoc, peak season and project cargo.
---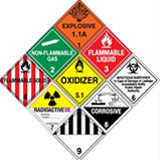 Dangerous Cargo
As part of our one-stop solution, UNITED LOGISTICS also offers dangerous goods shipment for many commercial sectors. Examples of inbound or outbound dangerous goods shipment include specialty chemicals, ammunitions, explosive materials, corrosive materials, defense industry equipment, arms and radioactive materials. Our experience assures you confidence of safety and security for your shipment.
---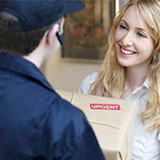 DOOR TO DOOR SERVICES
We have own customs clearance company for Import shipments and can provide door to door service to our respective clients
---
Please e-mail us your inquiry at info@unitedlogistics.com.pk
When e-mailing us your rate quote please must include the following information:
Name of City, zip code of origin
Ultimate destination
Total number of pieces, weight and dimensions
Type of service - Air / Ocean
Service requirements - airport to airport, port to port, EXW, DDU, DDP
Description of commodity (if included batteries or dangerous goods, please specific)
Or you can call us at TEL# 0092 42 35454976 , 0092 42 35970296